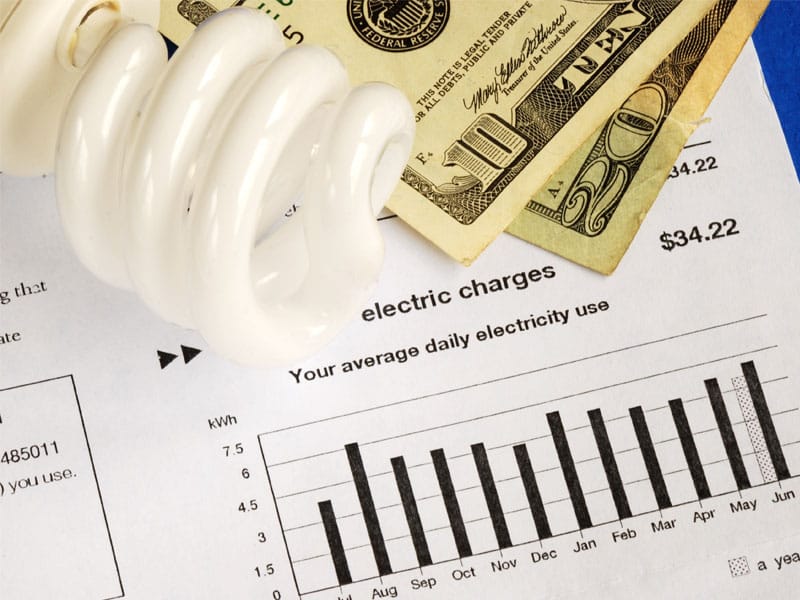 It is difficult to cut costs without impacting your ability to produce your product or provide your services. Most expenses are directly tied to sales. Cutting expenses or downgrading is risky when you need to keep up a certain level of service. Your energy costs are one of the few areas where saving money both leave your product unaffected and bring added benefits.  The key is choosing the right strategy.
Think about how the following strategies could impact your business. The potential savings could be significant.
Switch your lighting to LED bulbs – The typical LED lightbulb will last between 10-15 years compared to one year for a comparable incandescent or fluorescent bulb. LED lights also use 40% less energy to operate and are more durable than their traditional counterparts. The bulbs hardware costs more initially but will easily pay that back in time.
Consider regular plumbing inspections – The cost of having a professional check and perform routine maintenance on your plumbing system will lower your risk of costly major repairs in the future if one of your pipes fail. This inspection will uncover cracked and leaky pipes, broken fixtures, and blocked drains in need of cleaning.
Use programmable thermostats  – These are easy to install and can allow you to control the settings for peak usage when your office isn't open. As an additional bonus, many models give you the capability for total HVAC control directly from your smartphone.
Upgrade to a building automation system – A smart building management system can allow you to control all the systems in your building including HVAC, electricity, telecom, security, and emergency management systems all from a single user interface. This amount of control will allow you an amazing level of control to reduce your energy use.
Do an energy audit – Do you know how much wasted energy you are paying for due to inefficient equipment and processes? An energy audit can uncover areas where you can curb energy spending and get a handle on energy use and utility bills. An energy audit is not the cure, however, and if you do a thorough energy assessment, be prepared to follow up on the audit findings or your audit report may gather dust and become irrelevant.
Your energy consumption is one area where small adjustments can make a big difference over time without any impact to indoor air quality, occupant comfort, or your core business. You don't necessarily need a "green building" to save money on energy costs. Legacy Mechanical has designed, built, and maintained energy efficient systems since 2004. If you want to reduce the amount of energy your building uses, let our expertise work for you.